We all know the hardest part of building a successful business is getting initial clients through the door.
Once you have momentum in your business, the opportunities for upselling present clients and using them to refer you to other hot prospects, are practically endless.
But getting those initial deals can be incredibly frustrating, time consuming and often times, business breaking. In fact, most offline consultants end up giving up because they can't overcome this initial hurdle.
…and it's totally understandable why!
Cold calling uninterested businesses that can't wait to get rid of you, is a totally humiliating experience!
But, what if you could find hot, desperate prospects, crying out for help?
…And what if you had exactly what they most urgently needed in their business?
Do you think that might just be a game changer for you?
Before I tell you about our Facebook Crusher Step-by-Step System, let's take a quick look at the facts...
Many corporations and larger businesses are using TV and radio to promote their FB fan page before their own site…
here are millions of small businesses building fan pages on FB that are practically dead and make that business zero revenue…
Many of these businesses are desperate to leverage the potential of Fb to increase their profits, but they just don't know how…
So what if you were armed with a lethal yet simple system that helped you land these desperate clients?
…And were armed with a high yielding service that takes no more mere minutes of your time per month to operate…
…Do you think you could also CRUSH IT?
FB Crusher is made up of 4 major components, laid out (like all our other products) in a simple step-by-step, easy to follow fashion…
The secret to landing deals quickly is doing the right kind of research.
The problem is, most consultants waste too much time during this process because they don't know what they are looking for and lack the exact criteria to determine a red hot lead.
In this video module, Roger reveals the exact strategies his team use to get to the very best leads, including……
The 2 types of leads you want to attract; One that is already red hot and ready to convert, the other is easily convertible using this strategy…
The 9 easiest businesses to attract (massive time saver!)…
The 2 criteria that defines a red hot lead. Follow this advice and you will never need to deal with cold prospects ever again!
The businesses you must stay away from if you want to avoid wasting your time…
The simple way to use google maps to lead you to the hottest leads…
The 2 things you need to look for on a prospects website that indicates they are low hanging fruit, ready to hear of your service…
How to show your prospect incredible social proof that would make them fools not to take you up on your offer…
A fast track approach to landing clients during the mining process!
A proven, simple approach to getting the all important f ace to face meeting…
Here's just some of things Roger reveals in this section…
A  secret that will make your life getting businesses to listen to you, super easy.
The 3 step lethal formula to getting an appointment with even the hardest of prospects . (I say "lethal" because your prospect will have very little choice about this!)
What you must do and say to position yourself as an expert, even if you have zero sales experience…
How to create massive emotional pain to business owners so they beg for your social media package
Land even more clients by giving away a basic Fanpage (That the client builds himself!)
Direct Mail Social Media Lead Generation MONSTER this will pile up hot leads for you to contact
This one tool will automate the WHOLE LEAD GENERATION process for you!
it will create your direct mail piece, landing pages, special reports and more on autopilot!
Nothing is left to chance in this section.
In fact, to make this brain dead simple to follow, you will also receive…
Roger's exact CRUSHING appointment setting script
Roger's exact direct mail piece that gets business owners to call you!
The exact strategy you need to follow to turn a captivated prospect into an ongoing client, by offering a simply irresistible offer they will find nearly impossible to refuse.
In this module, Roger provides you with…
The 3 major points you need to get across to the biz owner before you even think about selling social media (forget this and you won't make a deal)…
How to guarantee a $4700 sale every single time you sign on a new client…
How to position Facebook fanpages so your prospect realizes you MUST manage it to save them a financial loss!
How to position your $395 monthly fee so it seems like PEANUTS to a business owner…
How to make money from your client, even if they cancel…
The #1 thing that needs to happen if you want to close a deal ASAP…
The  irresistible offer Roger makes to his clients, that's practically impossible for any small business to refuse and leads to landing a  $395/m client on a 12 month deal.
A fast track approach to landing clients during the mining process!
At this stage, you will have everything you need to locate and close clients for your consulting business.
Now you have clients, streaming through your door, you need to make sure you are providing them with services that make them profitable, while offering you upselling opportunities!
Introducing…
Fellow Warrior Dave Cisneros was in deep financial ruin before he discovered last November just how easy it is to generate offline business using FB fanpages as the upfront offer.
7 months later, Dave has built an extremely successful consulting company using this one strategy!
In this crucial module Dave describes…
How small businesses should be using fanpages to generate more sales…
the single biggest mistake most businesses make that prevent them from mining Fb gold!
Strategies you should use on your client fanpage to get the fastest ROI on their investment in you. (Note. the faster you make them profitable, the quicker you'll be able to set them up for life as a client!)
Additional bonus services you should add for your clients, that are easy to set up and position you as someone who over delivers. (This is actually a little sneaky, as these add ons, provide you with even more upsell opportunities later!)
How to position yourself so you get a 3 month contract out of your client and why you must avoid a 1 month initial deal
Roger's proven system to locate and convert the hottest offline social media prospects around
The plug and play marketing piece Roger uses to get prospects to call him.
The report you will want to send to your prospect that sets you up as the "go to" person for fanpages
Dave Cisneros' Social media strategies that will make your clients money fast, that sets you up to clinch long term deals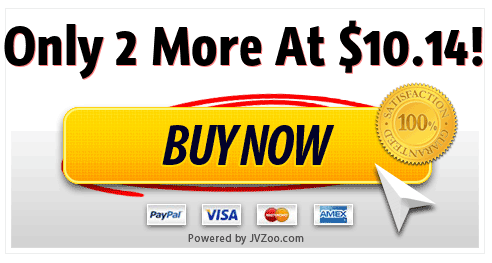 You probably know that I'm one of a very few certified "Guerrilla Marketing Master" Trainers in the world.
Through this, I have had the incredible fortune to learn from and have direct access to one of the greatest marketing minds living today (and close friend), Jay Conrad Levinson.
If you haven't heard of Jay, you have definitely heard of his marketing!
Here are just a few of Jay's marketing accomplishments…
Taught Bill Gates, Steve Jobs and Michael Deal marketing at Berkeley California (it was their questions to Jay that lead him to write what was to become the best selling marketing series of all time, Guerrilla Marketing)
Father of Guerrilla Marketing, selling 20 million + books!
Helped design "The Marlboro Man", "Tony the Tiger" and "The Jolly Green Giant." Some of the most successful marketing campaigns in HISTORY.
On this live training event Jay will tell you straight up…
What marketing really is and why most internet marketers actually have this wrong, seriously crippling their chances of building a really success business.
Guerrilla tips to increase profits you can use yourself and for your clients
Answers to your questions (How often do you get your questions answered by a true marketing legend?)
Plus, should you be unable to make the live training, don't worry, you'll get access to the recording and transcript of the event.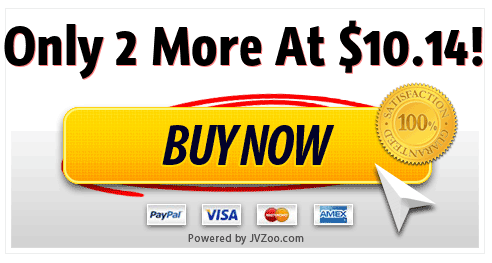 I have a damning admission to make…
…Throughout this course you will ONLY be learning 1 simple strategy that will help you land clients that will happily pay you $4500/year for you to help them with Facebook.
The fact is, this is only the beginning…
…if you only use this one strategy, although you could make serious money…
You're leaving a serious amount of money on the table.
That's why Roger and I have asked offline legend E. Brian Rose to join us for a very special session…
Where we will be showing you exactly how you can easily multiple your income with your new clients.
This session alone could have easily been sold as a separate product, but as a Crusher member, we want to completely blow you away!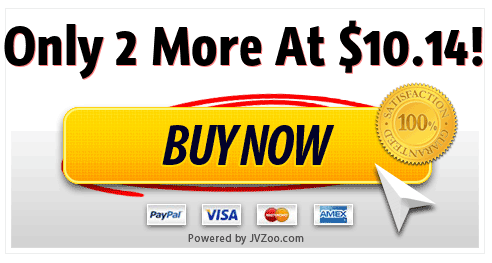 Vince is a legend when it comes to written reports that positions you as an expert.
Roger and I have shelved out some serious wonga to make sure you have a killer tool to offer your prospects that will melt their defenses away!
You can use this report as a bonus to optins on your site, or send it upfront to prospects to get their attention.
You have full rights to…
Give this away for free
Change any part of it
Add your name as the author!
I'm sure you won't need this (I had 7 refund requests for my last WSO that sold over 1500 copies, majority of which were from people that bought twice out of over excitement!), but to put your mind at ease, I'm adding…